Siren Story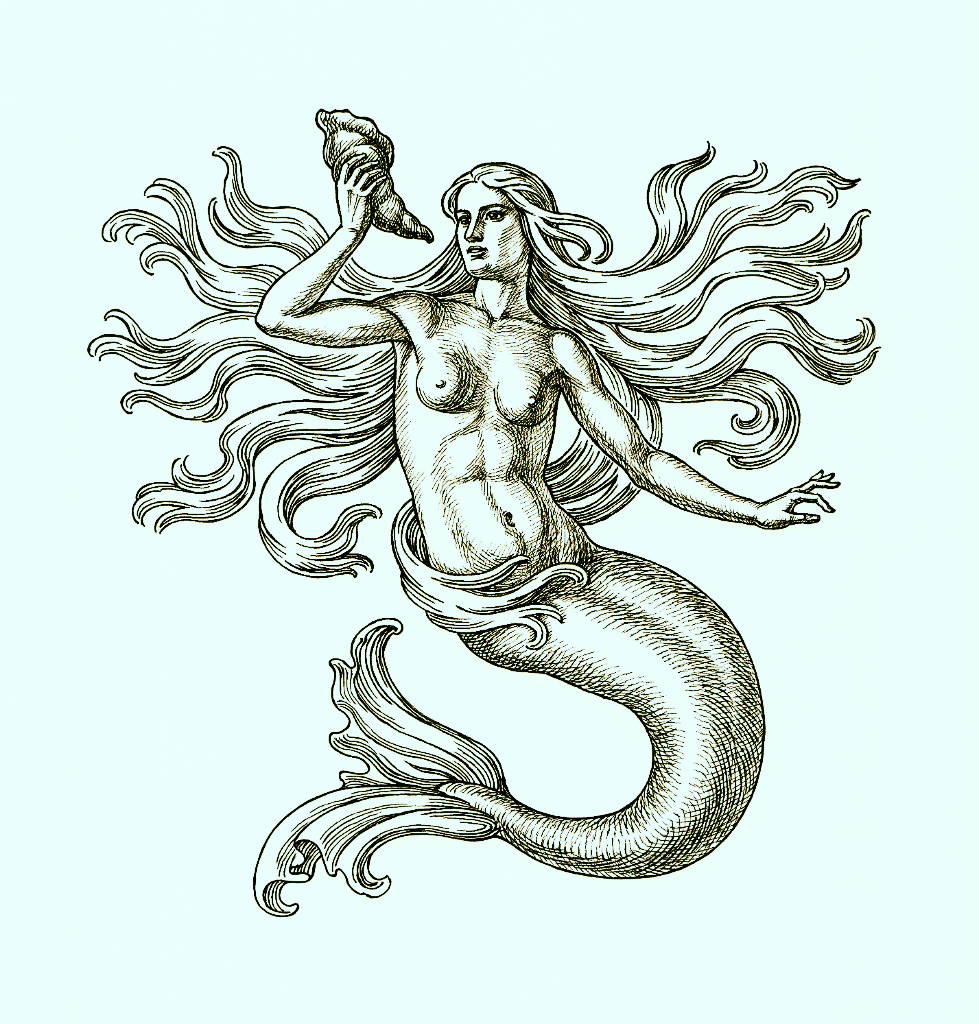 Handmade jewelry as unique as you
You are absolutely unique. A true-blue original, a special snowflake, the ultimate custom job. Just think: of the 108 billion people who have come and gone on the Earth since the beginning of time, not one of them is like you. I believe that your jewelry should be just as unique.
My name is Sharon de Gannes and my grand passion is designing jewelry. I developed my lifelong love for custom fashion as a little girl in outfits made for me by my Granny Hilary, who was a master pattern designer.
Shortly after moving from my native Trinidad to Vancouver eleven years ago, I discovered the vibrant gemstone community here in British Columbia and started creating my own one-of-a-kind pieces inspired by the sea.
Vancouver, my Terminal City
The sea and islands, the mythical abode of sirens, are common to both my home places. I arrived in Vancouver sight unseen and fell in love at first sight with British Columbia's stunning natural beauty.
One of my favourite hidden gems is this abandoned flooded quarry on the tiny island of Texada (you can take the girl out of the island, but not the island out of the girl).
Vancouver earned the nickname Terminal City in 1887 when it became the western terminus of the Canadian Pacific Railway; Terminal Siren is named for the city of its birth and for sirens everywhere.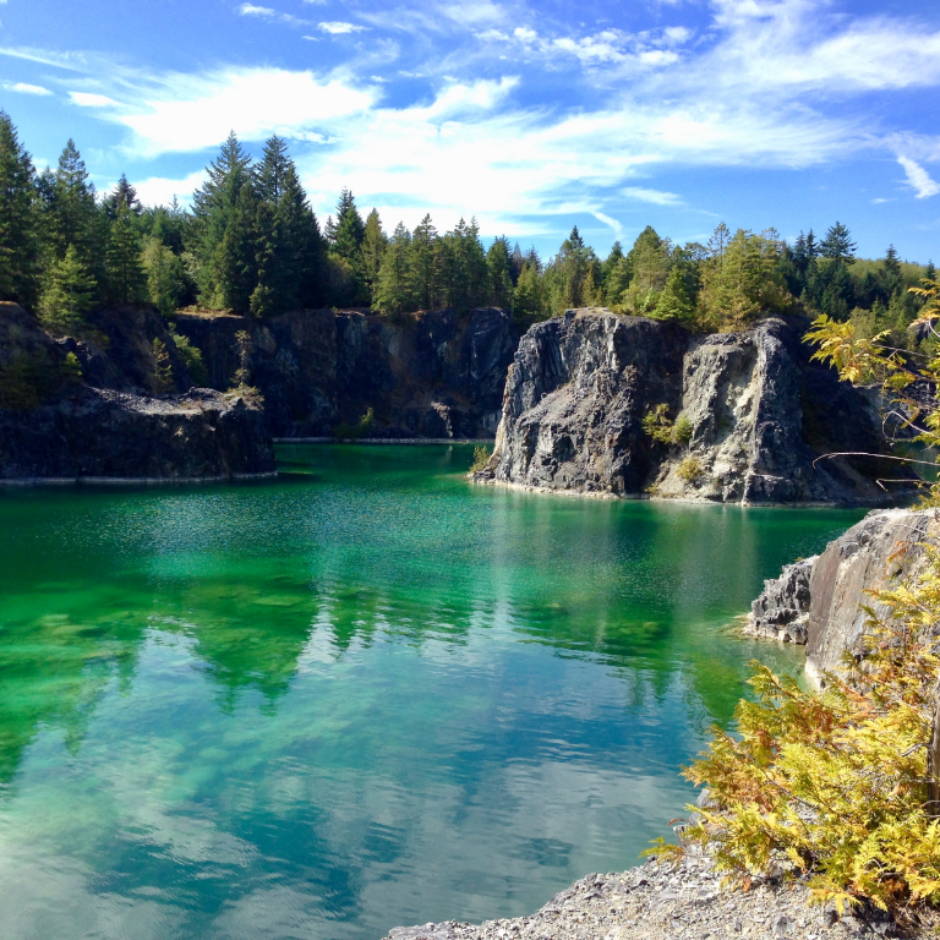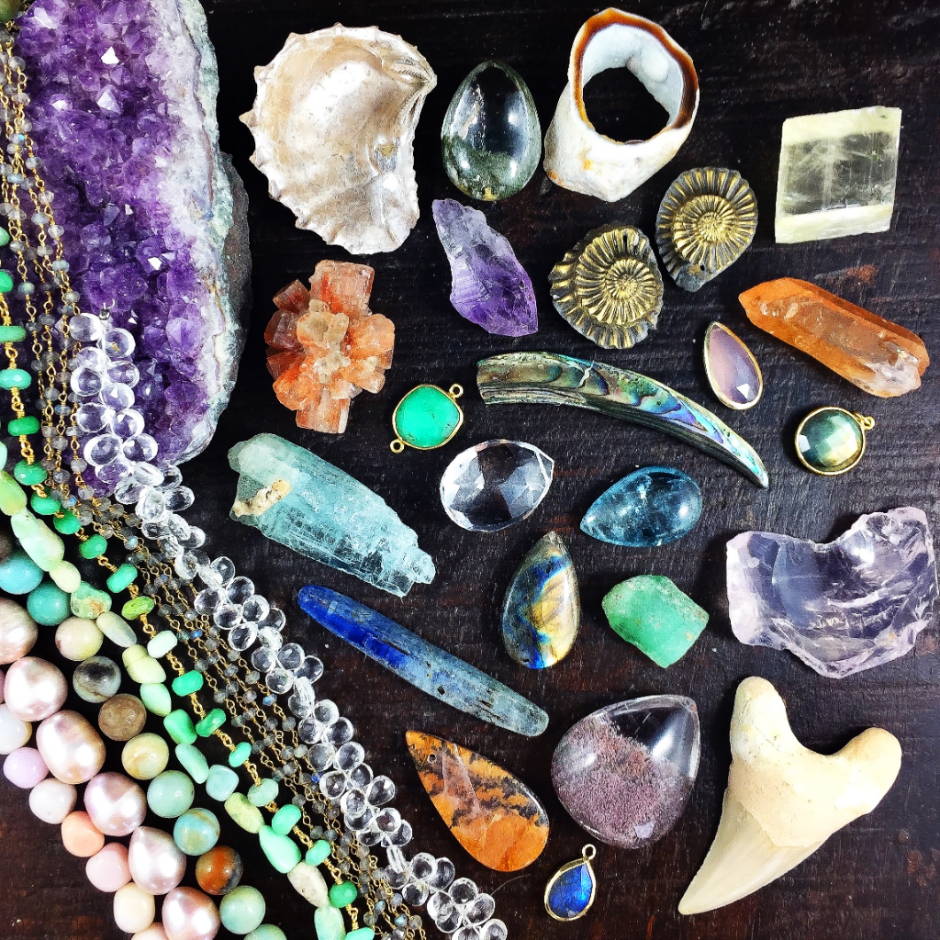 The Terminal Siren Collection
The story of each design begins with Terminal Siren's lovingly curated collection of gemstones and rare objects from the sea, a few of which are showcased here. The collection has evolved over the past decade and every item is carefully chosen for uniqueness and quality.
As a born magpie with an eye for the unusual, I am always on the hunt for new treasure (often seen trawling gem shows channeling Gollum from Lord of the Rings).
The line is a reflection of my diverse influences, from the vivid colours of Trinidad Carnival to the organic shapes of Art Nouveau. My muse is a rogue mermaid on an adventure in the city.
The story of a Terminal Siren design
Design inspiration can come from almost anywhere - the natural beauty of the stones themselves, the colours from a walk in Stanley Park, or a beloved book.
Each earring, necklace and bracelet is handmade at my studio in Vancouver using the finest materials, including gold-fill, vermeil and sterling silver.
On the luxurious side of boho-luxe, the line features unique pieces that can dress up a pair of jeans or make a major statement for your goddess moments. The organic lustre of pearls, gemshells, ancient sharks' teeth and iridescent abalone shell is contrasted with the sparkle of semi-precious gemstones in unexpected colour combinations.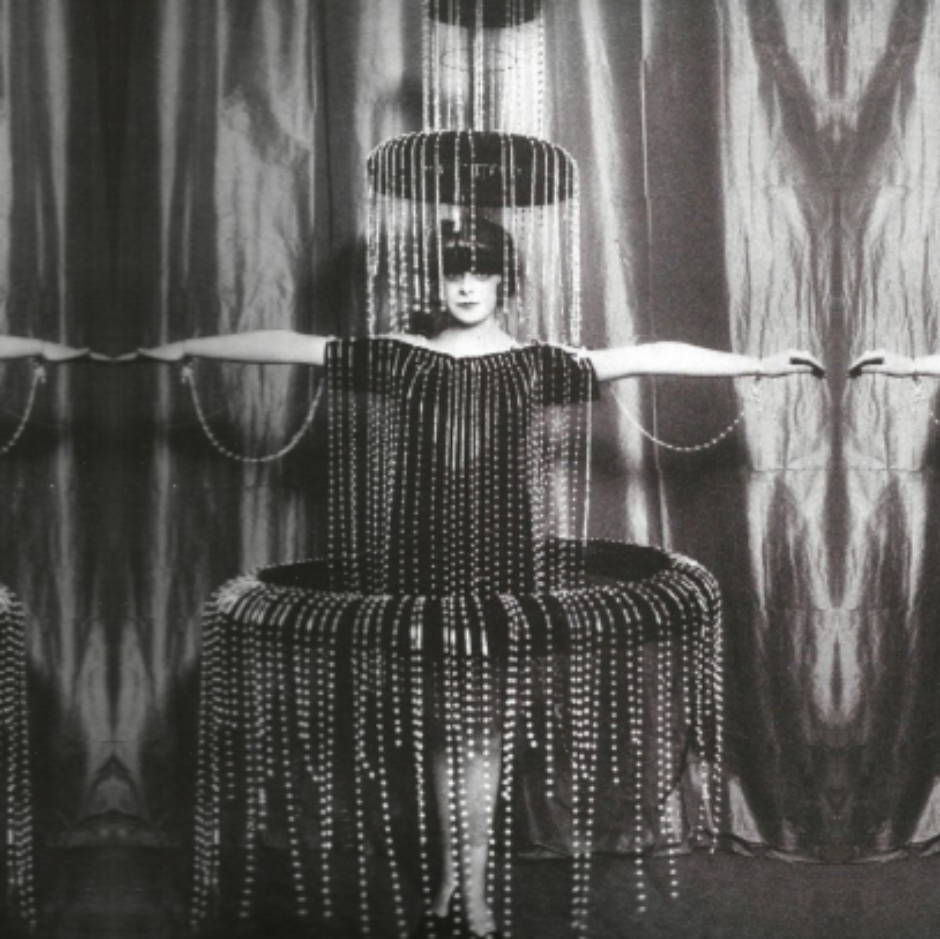 Portrait of a Terminal Siren
Sirens are sassy. You don't want to mess with a chick who can shipwreck you with a song (or her stilletos). And a terminal siren is a rare breed, literally an uber-siren or a siren to the end.
Case in point: the legendary Marchesa Luisa Casati, who saw herself as a living work of art. She strolled around turn-of-the-century Venice wearing nothing but a fur coat while walking her pet cheetahs on diamond leashes (sass factor: stratospheric).
Here she is circa 1920 in a fabulous fountain costume made of ropes of pearls by Paul Poiret. She was buried with her false eyelashes and stuffed Pekingese. This inimitable woman eventually lost her fortune but clearly never lost her style.
Be your own 1-in-108 billion artwork
I am endlessly inspired by the stories of iconic sirens like the Marchesa, who take that wonderful Oscar Wilde quote to a whole other level: Be yourself; everybody else is taken. I would humbly add: and have fun with it!
So welcome to my world, I hope you find the perfect piece here to complete your living artwork (or maybe just something to go with that killer outfit eh).