Custom Gallery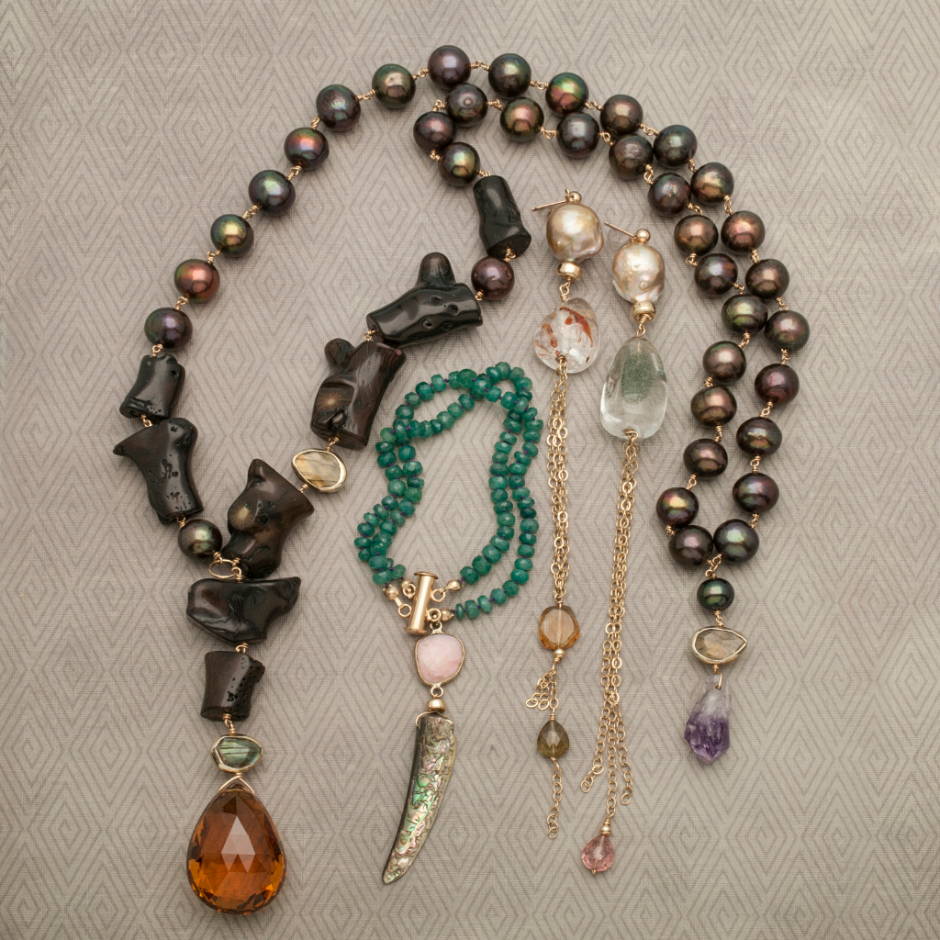 A few extra special, custom pieces from the Terminal Siren vault, each one absolutely one-of-a-kind.
Enjoy the ultimate luxury, an original Terminal Siren necklace, bracelet or pair of earrings designed and made for you from beginning to end. Let's explore the gemstones which are meaningful to you (your birthstone is a good place to start) to create a beautiful talisman or keepsake jewelry which celebrates your best moments - birthdays, milestones, anniversaries, or just because.
Custom jewelry makes a great gift for the special ladies in your life, especially those sirens who appreciate bespoke style (we know who they are). Matching custom jewelry sets for for mothers and daughters, BFFs, sisters and all your main girls are a wonderful way to celebrate your soul sisters.  
To start the conversation about your unique Terminal Siren design, email me at custom@terminalsiren.com.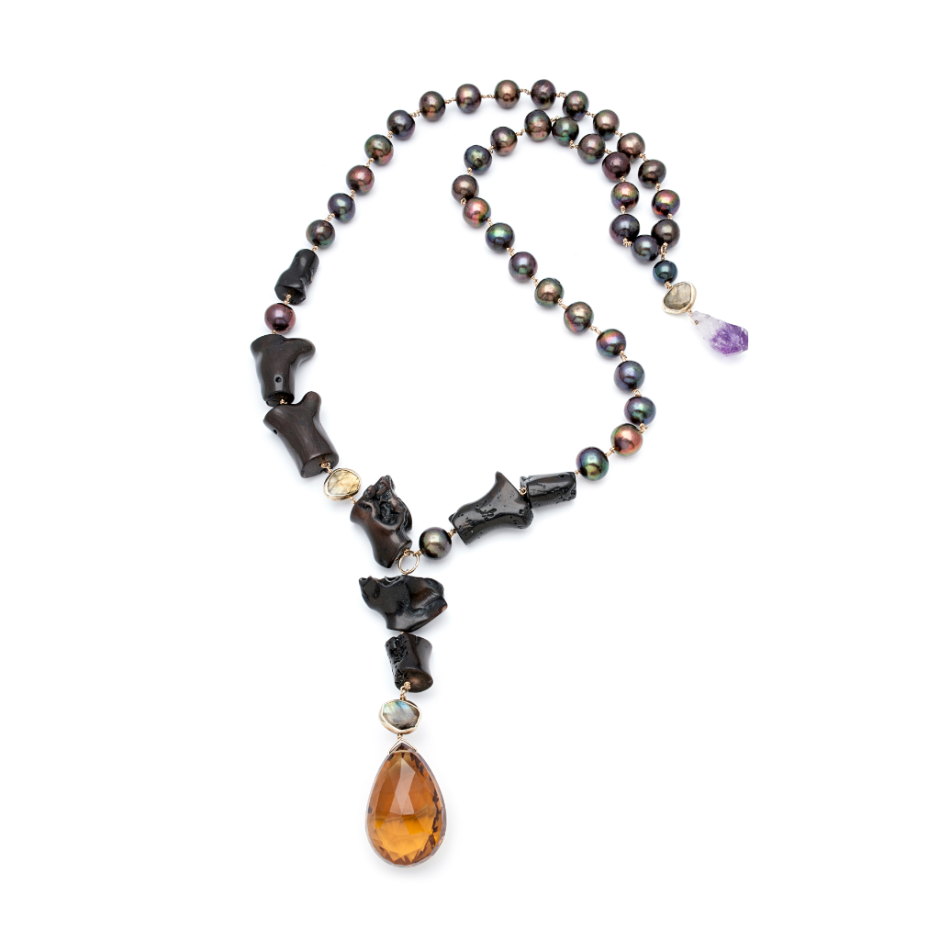 The Gothic Peacock Necklace: A show-stopping giant teardrop citrine is framed by gothic black coral and luminous peacock pearls with flashing labradorite gemstones and a rough teardrop amethyst at the back.
The Cleopatra Bracelet: A double strand of vivid emeralds knotted on purple silk with a pink opal and abalone shell charm.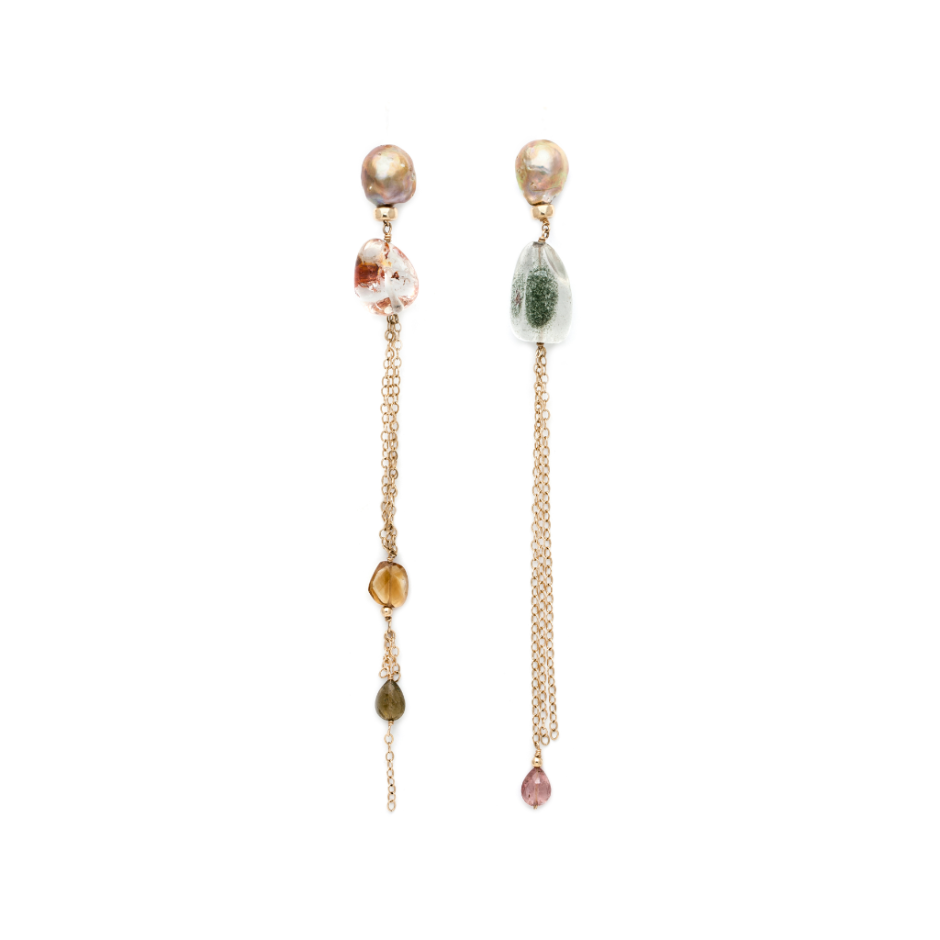 The Rock Crystal Chandelier Earrings: Mismatched rock crystal nuggets with rust/moss inclusions hang from pale pink baroque pearls, trailing citrine and watermelon tourmaline drops.